We had an absolute blast at the even last year and we are super excited to make another trip back to the Summer Of Rum Festival at the Historic Cuban Club in Ybor. Come down and have some fun August 15 from Noon to 11pm.
Just like last year they will be bringing back the different Rum Zones:
Cuban Club Main Street – Consisting of the Pollo Tropical Main Stage & Rum Shacks
Appleton Tiki Cantina – Tiki culture invades the cantina with tiki drinks, décor, & entertainment
Captain Morgan Pirate's Cove – Pirate's HQ with pirate movie playing all day in the theater and pirate themed rum drinks from Captain Morgan
Island Rum Tasting Party – Taste 50+ rums from around the world!
Food Alley – Food truck rally serving island inspired foods.
In addition to the unique "Rum Zones" described above, numerous rum brands will be creating one of a kind "Rum Shacks" where featured rum drinks will be served. Participating brands include Kraken Rum, Naked Turtle, Shellback, Captain Morgan, Cruzan, and more!
New this year is the inclusion of locally produced rums of Twisted Sun Rum (Tampa) and St. Pete Distillery's "Old St. Pete" brand.
Live entertainment is also scheduled throughout the day on the Pollo Tropical Main Stage, featuring headliner The Hip Abduction, UNRB, Control This!, and more bands playing Reggae, Ska, Calypso, Soca, Jimmy Buffet, and other island inspired musical acts.
The Summer of Rum Festival will be a unique and rare large scale festival to occur in Tampa during the summer months. Outdoor events/festivals are scarce during these months due to the heat and daily rain downpours. "The Cuban Club is the perfect place to hold this event due to our ability to make this into an indoor/outdoor event where attendees can cool off inside when it gets too hot" said Monica Varner, partner at Big City Events.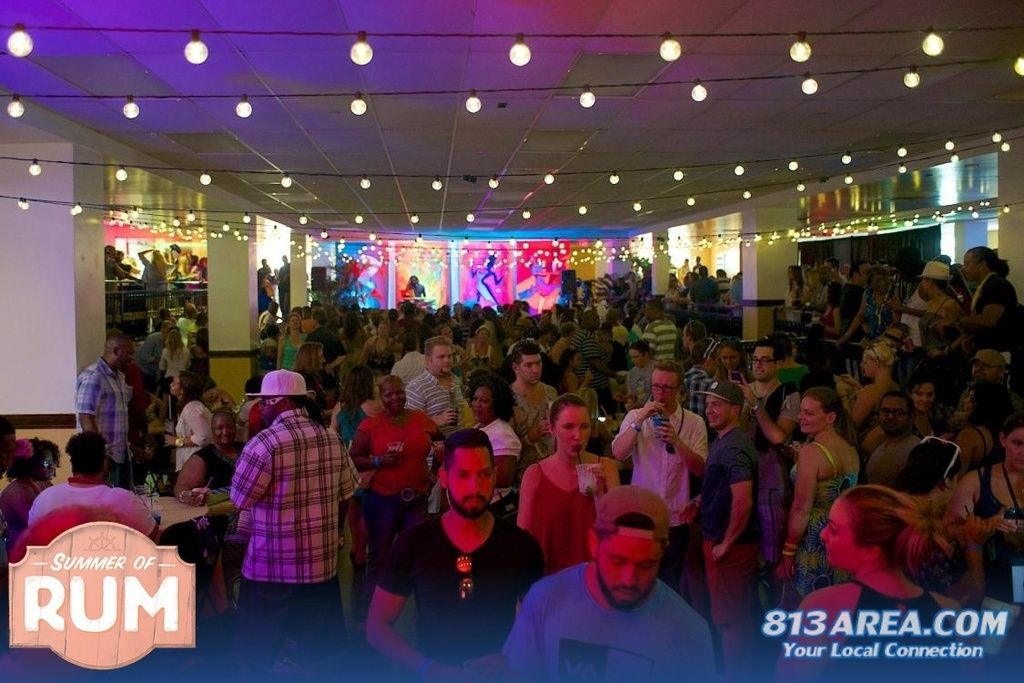 Last year's 2nd Summer of Rum Festival held at the same venue drew a sold out crowd of 5,000.
GA Tickets to the festival start at $17 in advance and VIP tickets start at $80.
CLICK BELOW