I teamed up with The Hopping Bloggers for this Mother's Day Gift Guide! All opinions are my own.
As a mom that LOVES to get out and about I really wanted to gear this gift guide for the traveling mom who still wants to ensure they have all the comforts of home away from home.
Yes, there are things I would love to have (hint hint to my husband who SHOULD be reading this) and things that would work for mom, dads and any travel buff you have in your life and you may even find something for yourself.
The Mos Pack – The backpack that charges everything!
Something I struggle with on the go is keeping all of my stuff charged. I have had my eye on the Mos Pack for a while ever since the kickstarter.
I cannot begin to tell you how many hotels and places I have stayed where I was limited to places I could plug everything in. Usually, I will carry along a power strip but I think something like the Mos Pack would be useful to have around.
Available on here.
SleepPhones
Every mother deserves to rest, relaxation, and "me time". You'd be surprised at what a little rest and relaxation can do for a woman. You can give Mom exactly what she needs this Mothers Day with SleepPhones. Not only does this headband have built-in speakers, it's cute and comfortable. Mom can listen to her favorite music or even an audio book by simply connecting her SleepPhones headband to her favorite device with Bluetooth. Whether you're shopping for yourself, your wife, your mother, or your best friend, she'll love her SleepPhones – especially when paired with a good book, a nice candle, and soft robe.
Goodbeing Beauty Subscription Box
goodbeing (formerly goodebox) is a premium discovery & trial service providing expertly curated, healthy beauty products, non-toxic cosmetics, natural wellness & sustainable, toxin-free living goods. Each box is customized for each customer! Simply fill out the profile to tailor towards the mother you are gifting this to, and they will receive a box filled with 4-5 products to try out! Any mother will love this box because they will be able to pamper themselves (which we all know is a must for moms!) with the items included.
Bead For Life
This Mother's Day give back while giving the gift of beautiful jewelry to the mom in your life. Bead for Life helps women find their spark. They provide business training and support so that women in Uganda who live in poverty can rise and become entrepreneurs. Your purchase helps ignite potential. When you wear BeadforLife paper bead jewelry, you'll feel good knowing that you're doing good! This affordable beaded jewelry is handcrafted by Ugandan women working to lift their families out of poverty. When you buy from BeadforLife, women are empowered to change their lives! Choose from a colorful selection of beaded necklaces, bracelets and earrings – all fair trade products that are handmade in Uganda.
Mommy Mailbox Subscription Box
Each month Mommy Mailbox sends out a box full of stylish gifts meant to pamper women of all ages. Moms deserve a reward for all they do, and Mommy Mailbox is the perfect gift to remind her how much you care. Boxes include beauty products, gourmet treats, stylish jewelry and accessories, home decor, fitness, stationery and more. A treat for mom that she will look forward to every month.
Subscribe or order a gift at MommyMailbox.com
COUPON: Use the code GIFT10 for 10% off any subscription for life or LC15 for 15% off any Limited Collection box!
Wellness Tribe
Every mother needs to take care of herself sometimes, which can be sometimes be difficult. With Wellness Tribe, you can provide the mom in your life with everything she needs to do it. Wellness Tribe is the one subscription box for everything wellness. Each month receive 5-8 hand picked products from the best natural, non-GMO, organic, eco-friendly brands. Every box is designed to promote vitality and is your loving reminder to make time for self care. You can expect everything from green beauty essentials, to superfoods, and healthy lifestyle. No B.S. just the goodness from Mother Earth!
Garcinia Cambogia
Every mom wants to get her old figure back. Maybe she wants that 20 year old body back or maybe she just wants to lose a few pounds to enhance those mommy curves. We all know it isn't easy! Give Mom a little push this year with Garcinia Cambogia, a clinically tested, 100% pure and natural weight loss supplement. Help Mom curb that appetite and reduce hunger this Mothers Day. She'll thank you later. Combine this with a few healthy snacks, her favorite magazine subscription, and some fitness gear to get Mom back to the body she's confident in!
Purchase at GarciniaLab.com / Coupon Code: MothersDay for 12% off your order (valid through May 20)
BloomsyBox
Who doesn't love to brighten their home with fresh flowers? With Bloomsy Box, mom will get fresh flowers delivered right to her door every month. With BloomsyBox you get no mixed bouquets with unnecessary extras – they only deals in "single-variety"- hand-tied bunches. The flowers are sourced direct from suppliers in South America, Holland, Thailand and California meaning no middle-man mark-up to increase the price. Skip a month or cancel at any time – with no hassle! Mom will feel special each time a new bouquet arrives!
Purchase at BloomsyBox.com
Massage Heights
What is Mother's day all about? It's about celebrating the moms that have made our lives easier to live. They have cooked, cleaned, and supported us in ways that have made life a lot more relaxing. It's time to get that gift back to mom by giving her a day that she will remember forever – a day at the spa! At Massage Heights, moms can enjoy different types of massages and facials to suit all of her comfort needs. Give mom a day to herself or a mommy/daughter day. Maybe you're shopping for your bff? A girl's day out is exactly what she needs! Make mom an appointment at a Massage Heights in her area or even better, pick up a gift card online!
Locations: 145+ locations in the U.S. and Canada
About the Mothers Day promotion:
Both offers are under $100, including:
90-minute massage with three complimentary therapy-enhancing elevations: hot stone therapy, a revitalizing face massage and reviving foot scrub
90-minute facial with three complimentary facial elevations designed to purify, refine and enrich your skin using award-winning Dermalogica skin products.
Visit MassageHeights.com to give mom the perfect Mother's Day!
Cold Brew Coffee Infusion Bottle
I have one of these and it is the best thing…ever! If there was one thing I could change about
this bottle is that I wish it was not glass.
About the Cold Brew Infusion Bottle
"We like coffee and we like caffeine. We also like things that are easy. The Cold Brew Coffee Infusion Bottle combines all our likes into one awesome glass bottle. The finished product is sweet and delicious. It has 65% less acidity than a hot brewed cup of coffee and is a rich, highly caffeinated concentrate."
Can be found on Thinkgeek.com
Kindle Oasis E-reader
I have adored my Kindle for years! I take it with me everywhere I go when I am on the road. The Kindle Oasis is its latest design to date, it comes with the highest resolution and it has a dual battery charging system to increase its battery life which makes it ideal for long flights or road trips.
Kindle Oasis can be found on Amazon.com
Prynt Smartphone Photo Printer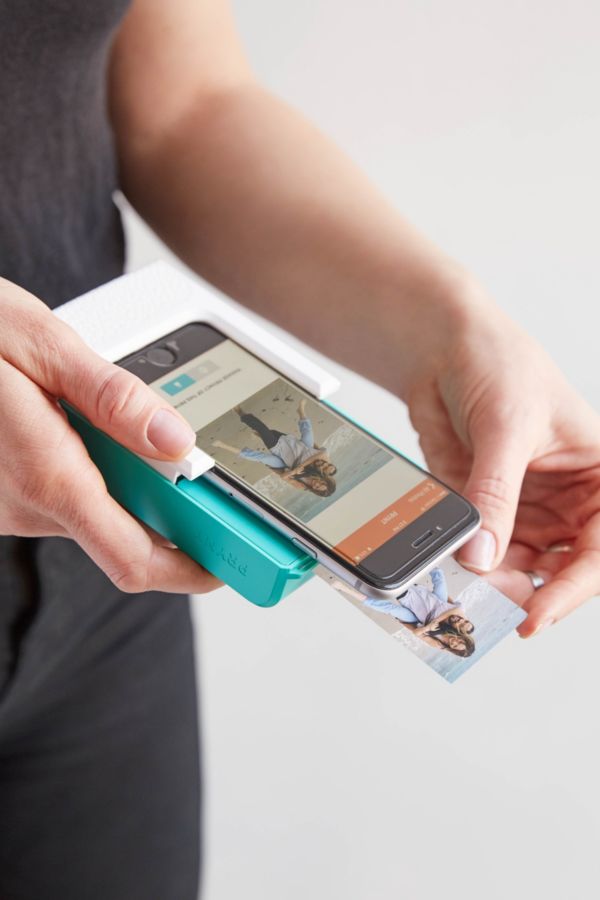 The only time I print photos is when I use them for gifts, scrapbooking, etc. Something like this would be cool to have in any photographers arsenal.
"Print instant photos from your iPhone 6/6s + 7! Simply attach the Prynt case to your phone, take a photo plus a video. Then, print it out! When you hand your photo to a friend, they can use the Prynt app to unlock the hidden video, magically bringing your Prynt photo to life. Includes 10-pack from Prynt Inkless Photo Sticker Film to get you started!"
Available at Urban Outfitters
Dinner Night Out from Restaurant.com
Who wouldn't like a chance to go out and have a nice meal at a nice restaurant? We have been using Restaurant.com for years! It is a great way to discover new places that we may not have found on our own. Enter to win a $50 Restaurant.com gift card.
$50 Restaurant Gift Card
$MMT = window.$MMT || {}; $MMT.cmd = $MMT.cmd || [];$MMT.cmd.push(function(){ $MMT.display.slots.push(["9e03ae33-3dbe-4135-9534-eafab6f2e1a2"]); })